Apartment - Le Sealex-Séjour vivifiant et reposant à Sint-Idesbald
Our flat "Le Sealex "is very spacious (80 m2), bright and sunny and has a very clear view. Ideally located at 50 m from the beach and 2 minutes from the centre of Sint-Idesbald. It consists of an entrance hall, two bedrooms (2 box-spring beds of 1.80m and 1.60m), a fully equipped open kitchen, a living room, a bathroom (bath + shower), a separate toilet and a laundry room. A small sunny balcony gives a clear view of Sint-Idesbald.
Very well equipped, it has a living room with a sofa bed (1m40), a digital TV with flat screen, a WIFI Telenet connection. The kitchen is equipped with an induction hob + Novy hood, a combined fan oven/microwave, a fridge and freezer, a dishwasher (all Miele except for the hood). Normal coffee machine + Nespresso.
A parking space in the inner courtyard is provided during the rental period (number 19)
Approval number as Touristic Accommodation recognised by the Flemish Region 392462
Guest house
Apartment
Max. 4 guests
2 bedrooms
No weekend rentals
Facilities
Baby Cot

Bad

CD Player

Central heating

Dishwasher

Freezer

Microwave

Parking provided

Pets allowed

Radio

Refrigerator

Safe

Separate toilet

Shower

Television

Wheelchair accessible

WiFi
Information neighborhood
Bar
Bicycles rental
Dunes and beach
Entertainment opportunities
Fishing features
Golf course
Internet opportunities
Manege
Playing facilities
Restaurant
Self-service laundry
Situated in the city
Situated in the village
Sports facilities
Supermarket near
Tennis Courts
Water sport possibilities
Last-Minute
From € 950.00 for € 880.00
21-08-2022 31-08-2022
Price from
to
€ 700.00
€ 950.00
Availability & Prices
Free
On request
Occupied
Changeover
August 2022
mo
tu
we
th
fr
sa
su
1
2
3
4
5
6
7
8
9
10
11
12
13
14
15
16
17
18
19
20
21
22
23
24
25
26
27
28
29
30
31
September 2022
mo
tu
we
th
fr
sa
su
1
2
3
4
5
6
7
8
9
10
11
12
13
14
15
16
17
18
19
20
21
22
23
24
25
26
27
28
29
30
October 2022
| mo | tu | we | th | fr | sa | su |
| --- | --- | --- | --- | --- | --- | --- |
| | | | | | 1 | 2 |
| 3 | 4 | 5 | 6 | 7 | 8 | 9 |
| 10 | 11 | 12 | 13 | 14 | 15 | 16 |
| 17 | 18 | 19 | 20 | 21 | 22 | 23 |
| 24 | 25 | 26 | 27 | 28 | 29 | 30 |
| 31 | | | | | | |
November 2022
mo
tu
we
th
fr
sa
su
1
2
3
4
5
6
7
8
9
10
11
12
13
14
15
16
17
18
19
20
21
22
23
24
25
26
27
28
29
30
December 2022
mo
tu
we
th
fr
sa
su
1
2
3
4
5
6
7
8
9
10
11
12
13
14
15
16
17
18
19
20
21
22
23
24
25
26
27
28
29
30
31
January 2023
| mo | tu | we | th | fr | sa | su |
| --- | --- | --- | --- | --- | --- | --- |
| | | | | | | 1 |
| 2 | 3 | 4 | 5 | 6 | 7 | 8 |
| 9 | 10 | 11 | 12 | 13 | 14 | 15 |
| 16 | 17 | 18 | 19 | 20 | 21 | 22 |
| 23 | 24 | 25 | 26 | 27 | 28 | 29 |
| 30 | 31 | | | | | |
February 2023
mo
tu
we
th
fr
sa
su
1
2
3
4
5
6
7
8
9
10
11
12
13
14
15
16
17
18
19
20
21
22
23
24
25
26
27
28
March 2023
mo
tu
we
th
fr
sa
su
1
2
3
4
5
6
7
8
9
10
11
12
13
14
15
16
17
18
19
20
21
22
23
24
25
26
27
28
29
30
31
April 2023
mo
tu
we
th
fr
sa
su
1
2
3
4
5
6
7
8
9
10
11
12
13
14
15
16
17
18
19
20
21
22
23
24
25
26
27
28
29
30
May 2023
mo
tu
we
th
fr
sa
su
1
2
3
4
5
6
7
8
9
10
11
12
13
14
15
16
17
18
19
20
21
22
23
24
25
26
27
28
29
30
31
June 2023
mo
tu
we
th
fr
sa
su
1
2
3
4
5
6
7
8
9
10
11
12
13
14
15
16
17
18
19
20
21
22
23
24
25
26
27
28
29
30
July 2023
| mo | tu | we | th | fr | sa | su |
| --- | --- | --- | --- | --- | --- | --- |
| | | | | | 1 | 2 |
| 3 | 4 | 5 | 6 | 7 | 8 | 9 |
| 10 | 11 | 12 | 13 | 14 | 15 | 16 |
| 17 | 18 | 19 | 20 | 21 | 22 | 23 |
| 24 | 25 | 26 | 27 | 28 | 29 | 30 |
| 31 | | | | | | |
August 2023
mo
tu
we
th
fr
sa
su
1
2
3
4
5
6
7
8
9
10
11
12
13
14
15
16
17
18
19
20
21
22
23
24
25
26
27
28
29
30
31
September 2023
mo
tu
we
th
fr
sa
su
1
2
3
4
5
6
7
8
9
10
11
12
13
14
15
16
17
18
19
20
21
22
23
24
25
26
27
28
29
30
Previous
Next
Rental rates
Periode
Minimum price
Weekly
Midweek
Weekend
30 Jun 2022 - 31 Aug 2022


7 nights minimum stay




Changeover days: alle dagen

€ 950.00


for 7 nights

€ 950.00


for 7 nights

31 Aug 2022 - 30 Sep 2022


4 nights minimum stay




Changeover days: alle dagen

€ 520.00


for 7 nights

€ 800.00


for 7 nights

€ 520.00


for 7 nights

30 Sep 2022 - 21 Oct 2022


4 nights minimum stay




Changeover days: alle dagen

€ 490.00


for 7 nights

€ 720.00


for 7 nights

€ 490.00


for 7 nights

21 Oct 2022 - 6 Nov 2022


7 nights minimum stay




Changeover days: Friday, Saturday, Sunday

€ 790.00


for 7 nights

€ 790.00


for 7 nights

6 Nov 2022 - 23 Dec 2022


4 nights minimum stay




Changeover days: alle dagen

€ 490.00


for 7 nights

€ 720.00


for 7 nights

€ 490.00


for 7 nights

23 Dec 2022 - 8 Jan 2023


7 nights minimum stay




Changeover days: Friday, Saturday, Sunday

€ 850.00


for 7 nights

€ 850.00


for 7 nights
Additional costs
: € 70.00 Per stay
Pay when booking | Mandatory

: € 0.00 Per stay
Free

: € 0.00 Per stay
Free

: € 5.00 Per night
Pay when booking | Mandatory

Our guestbook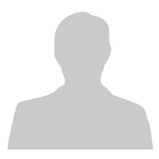 Mirjam P.
Germany
"Wohnung mit allem Komfort sehr gut gelegen"
Posted February 2022 for a stay in January 2022
4 Wochen Auszeit im Januar habe ich in dieser wunderschönen Wohnung verbracht. Die Ausstattung ist absolut hervorragend, die Betten super bequem und alles mit sehr viel Liebe zum Detail eingerichtet, inkl. mehrerer Stehlampen für jede gewünschte Lichtsituation. Die Wohnung ist nur wenige Meter vom Strand entfern – einziger Wermutstropfen ist der fehlende Meerblick. Dafür wird man man mit einem licht- und sonnendurchfluteten Wohnraum entschädigt. Wunderbar! Kommunikation und Abwicklung – sowohl mit der Vermieterin als auch der Agentur – waren völlig problemlos und jederzeit zuvorkommend. Vielen, vielen Dank für alles, liebe Barbara und Kathy!
2/17/2022 à 10:36 AM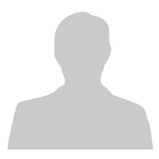 S. Rousseaux
Belqique
"Confort, proximité"
Posted January 2022 for a stay in December 2021
Excellent séjour dans cette location lumineuse, confortable et bien équipée. Très appréciable quand la météo est capricieuse. 2 chambres avec lit de deux personnes. Très proche de la digue et des commerces. Très bonne et chaleureuse communication avec la propriétaire. Je recommande.
1/1/2022 à 12:43 PM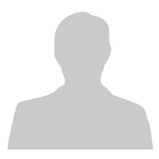 Robert H
Germany
"Perfekte Unterkunft"
Posted October 2021 for a stay in September 2021
Wir haben uns während des gesamten Aufenthaltes sehr wohl gefühlt. Es ist sehr gemütlich eingerichtet und perfekt ausgestattet
9/28/2021 à 6:48 PM
Also leave a review in our guestbook!
Go to step 2Post review
Is this not quite what you were looking for? Other visitors that were interested in Le Sealex-Séjour vivifiant et reposant à Sint-Idesbald also viewed:
Owner
Barbara Boulanger
Member since 28 February 2021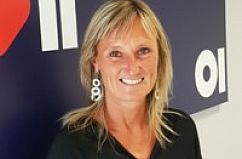 Originaire de Mons "la cité du doudou" , j'habite depuis 22 ans le village de Spiennes. Reconnu par l'Unesco Patrimoine Mondial en 2000, le site archéologique de Spiennes, Silex's (d'où le nom de l'appartement "le Sealex" ), est l'un des plus anciens et des plus vastes centres d'extraction de silex d'Europe. Parsemé de milliers de puits de mines, le site archéologique, situé à 6km de Mons, s'étend sur 100 hectares. Cependant , la côte belge m'a toujours attirée depuis mon enfance . J'y ai découvert le village familiale et chaleureux de Sint-Idesbald . Cette station balnéaire allie plaisirs gustatifs (Dierendonck, Julia , Mare Nostrum , épicerie fine Divers, ..) , magasins de déco , peinture-sculpture et musées (Delvaux) . Nous sommes tombés sous le charme !
---
Speaks:




Quotation / Reservation
From€ 490.00per midweek