Holiday property - maison-Bonheur
A tough chalet.
For 2 persons.

4 beds
2 bedrooms
1 bathroom with shower
oven, refrigerator, color TV,
central heating
For more information go to our website click here
Facilities
Bicycles storage

Central heating

Freezer

Microwave

Open fireplace

Parking provided

Pets allowed

Refrigerator

Separate toilet

Shower

Television

Terrace with garden furniture

Washing Machine

Wheelchair accessible

WiFi
Information neighborhood
Bar
Bicycles rental
Covered swimming pool
Fishing features
Forest
Golf course
Internet opportunities
Manege
Open-air swimming pool
Restaurant
Rural Area
Sports facilities
Supermarket near
Water sport possibilities
Price from
to
€ 257.00
€ 492.00
Availability & Prices
Select the start date and end date in the calendar
Free
On request
Occupied
Changeover
October 2020
mo
tu
we
th
fr
sa
su
1
2
3
4
5
6
7
8
9
10
11
12
13
14
15
16
17
18
19
20
21
22
23
24
25
26
27
28
29
30
31
November 2020
| mo | tu | we | th | fr | sa | su |
| --- | --- | --- | --- | --- | --- | --- |
| | | | | | | 1 |
| 2 | 3 | 4 | 5 | 6 | 7 | 8 |
| 9 | 10 | 11 | 12 | 13 | 14 | 15 |
| 16 | 17 | 18 | 19 | 20 | 21 | 22 |
| 23 | 24 | 25 | 26 | 27 | 28 | 29 |
| 30 | | | | | | |
December 2020
mo
tu
we
th
fr
sa
su
1
2
3
4
5
6
7
8
9
10
11
12
13
14
15
16
17
18
19
20
21
22
23
24
25
26
27
28
29
30
31
January 2021
mo
tu
we
th
fr
sa
su
1
2
3
4
5
6
7
8
9
10
11
12
13
14
15
16
17
18
19
20
21
22
23
24
25
26
27
28
29
30
31
February 2021
mo
tu
we
th
fr
sa
su
1
2
3
4
5
6
7
8
9
10
11
12
13
14
15
16
17
18
19
20
21
22
23
24
25
26
27
28
March 2021
mo
tu
we
th
fr
sa
su
1
2
3
4
5
6
7
8
9
10
11
12
13
14
15
16
17
18
19
20
21
22
23
24
25
26
27
28
29
30
31
April 2021
mo
tu
we
th
fr
sa
su
1
2
3
4
5
6
7
8
9
10
11
12
13
14
15
16
17
18
19
20
21
22
23
24
25
26
27
28
29
30
May 2021
| mo | tu | we | th | fr | sa | su |
| --- | --- | --- | --- | --- | --- | --- |
| | | | | | 1 | 2 |
| 3 | 4 | 5 | 6 | 7 | 8 | 9 |
| 10 | 11 | 12 | 13 | 14 | 15 | 16 |
| 17 | 18 | 19 | 20 | 21 | 22 | 23 |
| 24 | 25 | 26 | 27 | 28 | 29 | 30 |
| 31 | | | | | | |
June 2021
mo
tu
we
th
fr
sa
su
1
2
3
4
5
6
7
8
9
10
11
12
13
14
15
16
17
18
19
20
21
22
23
24
25
26
27
28
29
30
July 2021
mo
tu
we
th
fr
sa
su
1
2
3
4
5
6
7
8
9
10
11
12
13
14
15
16
17
18
19
20
21
22
23
24
25
26
27
28
29
30
31
August 2021
| mo | tu | we | th | fr | sa | su |
| --- | --- | --- | --- | --- | --- | --- |
| | | | | | | 1 |
| 2 | 3 | 4 | 5 | 6 | 7 | 8 |
| 9 | 10 | 11 | 12 | 13 | 14 | 15 |
| 16 | 17 | 18 | 19 | 20 | 21 | 22 |
| 23 | 24 | 25 | 26 | 27 | 28 | 29 |
| 30 | 31 | | | | | |
September 2021
mo
tu
we
th
fr
sa
su
1
2
3
4
5
6
7
8
9
10
11
12
13
14
15
16
17
18
19
20
21
22
23
24
25
26
27
28
29
30
October 2021
mo
tu
we
th
fr
sa
su
1
2
3
4
5
6
7
8
9
10
11
12
13
14
15
16
17
18
19
20
21
22
23
24
25
26
27
28
29
30
31
November 2021
mo
tu
we
th
fr
sa
su
1
2
3
4
5
6
7
8
9
10
11
12
13
14
15
16
17
18
19
20
21
22
23
24
25
26
27
28
29
30
Previous
Next
Is this not quite what you were looking for? Other visitors that were interested in maison-Bonheur also viewed:
Owner
Aaro-bv
Member since 10 April 2011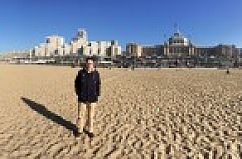 Hoi,

Ik ben Steve en heb sinds een paar jaar de dagelijkse leiding van Aaro overgenomen van Robbie die het 30 jaar vanuit de Ardennen heeft gedaan.
Onze zetel is nu in Scheveningen maar dat had u wellicht al opgemerkt op de foto.
Ik ben zelf afkomstig uit Parijs en heb een grote liefde opgevat voor de Belgische Ardennen waar ik nu voor mijn werk gelukkig veel ben.
Neem voor al uw vragen gerust even contact met mij op info@aaro.nl

Met warme groet,
Steve Gand




---
Speaks:



Quotation / Reservation
1. Select the start date of your holiday on the calendar.
2. Select the ending date of your holiday on the calendar.
3. Ask your question.