Holiday property - Domaine ayrolet
The domain is located on the edge of the Cevennes nature reserve on a small river (l'Auzonet). The building is a former water mill (17th century), silk factory (19th century) and is close to the village of Les Mages (1.5 km). There are several terraces in the sun and small seating areas on the property and by the river. There are 2 swimming pools, the first of which is 9x5 m and the second 12 x 5 m. This is equipped with a water slide for the children. In our covered summer kitchen you will find a football table and a billiard table. Free WiFi is available in various places in and around the house. For people who want to relax, we have a sauna and jacuzzi and massage on request. For cooling off, you can also opt for a splash in the (shallow) river with waterfall in addition to the swimming pools.
All in all, this is the perfect location to rent for a wonderful holiday with family, friends or colleagues
For more information go to our website click here
Guest house
Holiday property
Max. 23 guests
8 bedrooms
No weekend rentals
Facilities
Baby Cot

Children's Chair

Dishwasher

Freezer

Heating with stoves

Jacuzzi

Microwave

Open fireplace

Parking provided

Pets allowed

Refrigerator

Sauna and/or Whirlpool

Separate toilet

Shower

Swimming Pool

Television

Terrace with garden furniture

Washing Machine

WiFi
Information neighborhood
Bar
Covered swimming pool
Fishing features
Forest
Open-air swimming pool
Playing facilities
Restaurant
Rural Area
Sauna
Situated in the village
Sports facilities
Supermarket near
Tennis Courts
Water sport possibilities
Price from
to
€ 3500.00
€ 8000.00
Availability & Prices
Free
On request
Occupied
Changeover
February 2023
mo
tu
we
th
fr
sa
su
1
2
3
4
5
6
7
8
9
10
11
12
13
14
15
16
17
18
19
20
21
22
23
24
25
26
27
28
March 2023
mo
tu
we
th
fr
sa
su
1
2
3
4
5
6
7
8
9
10
11
12
13
14
15
16
17
18
19
20
21
22
23
24
25
26
27
28
29
30
31
April 2023
mo
tu
we
th
fr
sa
su
1
2
3
4
5
6
7
8
9
10
11
12
13
14
15
16
17
18
19
20
21
22
23
24
25
26
27
28
29
30
May 2023
mo
tu
we
th
fr
sa
su
1
2
3
4
5
6
7
8
9
10
11
12
13
14
15
16
17
18
19
20
21
22
23
24
25
26
27
28
29
30
31
June 2023
mo
tu
we
th
fr
sa
su
1
2
3
4
5
6
7
8
9
10
11
12
13
14
15
16
17
18
19
20
21
22
23
24
25
26
27
28
29
30
July 2023
| mo | tu | we | th | fr | sa | su |
| --- | --- | --- | --- | --- | --- | --- |
| | | | | | 1 | 2 |
| 3 | 4 | 5 | 6 | 7 | 8 | 9 |
| 10 | 11 | 12 | 13 | 14 | 15 | 16 |
| 17 | 18 | 19 | 20 | 21 | 22 | 23 |
| 24 | 25 | 26 | 27 | 28 | 29 | 30 |
| 31 | | | | | | |
August 2023
mo
tu
we
th
fr
sa
su
1
2
3
4
5
6
7
8
9
10
11
12
13
14
15
16
17
18
19
20
21
22
23
24
25
26
27
28
29
30
31
September 2023
mo
tu
we
th
fr
sa
su
1
2
3
4
5
6
7
8
9
10
11
12
13
14
15
16
17
18
19
20
21
22
23
24
25
26
27
28
29
30
October 2023
| mo | tu | we | th | fr | sa | su |
| --- | --- | --- | --- | --- | --- | --- |
| | | | | | | 1 |
| 2 | 3 | 4 | 5 | 6 | 7 | 8 |
| 9 | 10 | 11 | 12 | 13 | 14 | 15 |
| 16 | 17 | 18 | 19 | 20 | 21 | 22 |
| 23 | 24 | 25 | 26 | 27 | 28 | 29 |
| 30 | 31 | | | | | |
November 2023
mo
tu
we
th
fr
sa
su
1
2
3
4
5
6
7
8
9
10
11
12
13
14
15
16
17
18
19
20
21
22
23
24
25
26
27
28
29
30
December 2023
mo
tu
we
th
fr
sa
su
1
2
3
4
5
6
7
8
9
10
11
12
13
14
15
16
17
18
19
20
21
22
23
24
25
26
27
28
29
30
31
January 2024
mo
tu
we
th
fr
sa
su
1
2
3
4
5
6
7
8
9
10
11
12
13
14
15
16
17
18
19
20
21
22
23
24
25
26
27
28
29
30
31
February 2024
mo
tu
we
th
fr
sa
su
1
2
3
4
5
6
7
8
9
10
11
12
13
14
15
16
17
18
19
20
21
22
23
24
25
26
27
28
29
March 2024
mo
tu
we
th
fr
sa
su
1
2
3
4
5
6
7
8
9
10
11
12
13
14
15
16
17
18
19
20
21
22
23
24
25
26
27
28
29
30
31
Previous
Next
Rental rates
Periode
Minimum price
Weekly
Midweek
Weekend
1 Apr 2023 - 29 Apr 2023


Changeover days: Saturday

€ 3623.00


for 7 nights

€ 3623.00


for 7 nights

29 Apr 2023 - 3 Jun 2023


Changeover days: Saturday

€ 4583.00


for 7 nights

€ 4583.00


for 7 nights

4 Jun 2023 - 17 Jun 2023


Changeover days: Saturday

€ 4644.00


for 7 nights

€ 4644.00


for 7 nights

17 Jun 2023 - 1 Jul 2023


Changeover days: Saturday

€ 6583.00


for 7 nights

€ 6583.00


for 7 nights

1 Jul 2023 - 15 Jul 2023


Changeover days: Saturday

€ 7754.00


for 7 nights

€ 7754.00


for 7 nights

15 Jul 2023 - 12 Aug 2023


Changeover days: Saturday

€ 8364.00


for 7 nights

€ 8364.00


for 7 nights

12 Aug 2023 - 19 Aug 2023


Changeover days: Saturday

€ 7876.00


for 7 nights

€ 7876.00


for 7 nights

19 Aug 2023 - 26 Aug 2023


Changeover days: Saturday

€ 7754.00


for 7 nights

€ 7754.00


for 7 nights

26 Aug 2023 - 2 Sep 2023


Changeover days: Saturday

€ 6474.00


for 7 nights

€ 6474.00


for 7 nights

2 Sep 2023 - 16 Sep 2023


Changeover days: Saturday

€ 5925.00


for 7 nights

€ 5925.00


for 7 nights

16 Sep 2023 - 30 Sep 2023


Changeover days: Saturday

€ 4811.00


for 7 nights

€ 4811.00


for 7 nights

30 Sep 2023 - 28 Oct 2023


Changeover days: Saturday

€ 4123.00


for 7 nights

€ 4123.00


for 7 nights
Additional costs
: € 15.00 Per person per week
Pay when booking | Mandatory

: € 1.10 Per person per night
Pay when booking | Mandatory

: € 0.00 Per stay
Included in price

: € 11.00 Per night
Pay when booking | Mandatory

: € 250.00 Per week
Pay when booking | Optional

Our guestbook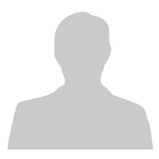 Fam Feuvrier
France
"9.5"
Posted July 2023 for a stay in June 2023
(Oorspronkelijke tekst)
L'environnement est exceptionnel !! Exactement ce que nous recherchions.... La maison est très belle et très fonctionnelle. Et les lits sont d un confort exceptionnel. Nous avons quitté la maison avec regret...

(Vertaald door google)
De omgeving is uitzonderlijk!! Precies wat we zochten... Het huis is erg mooi en zeer functioneel. En de bedden zijn buitengewoon comfortabel. We verlieten het huis met spijt ...
Also leave a review in our guestbook!
Go to step 2Post review
Is this not quite what you were looking for? Other visitors that were interested in Domaine ayrolet also viewed:
Owner
Stoutjesdijk
Member since 20 January 2023
Hoi,
Wij Cor en Sabrina hebben 4 jaar geleden het besluit genomen te emigreren naar frankrijk.
Mijn man en zijn vader hebben hier in 1999 een oude zijdegarenfabriek gekocht en stukje bij beetje gerestaureerd in een prachtige vakantievilla.
---
Speaks:



Quotation / Reservation
From€ 3623.00per week