Holiday property - Vakantiepark Houdewind
Prices are all-inclusiv: energy - tourist-taxes - cleaning - bedlinen - towels - bikes - wifi
All information call 0031 642490615 or visit my website
Our website
e-mail
Our e-mail address
For more information go to our website click here
Facilities
Baby Cot

Bad

Bicycles storage

CD Player

Central heating

Children's Chair

Clothes dryer

Dishwasher

DVD Player

Freezer

Microwave

Open fireplace

Parking provided

Pets allowed

Radio

Refrigerator

Separate toilet

Shower

Smoking allowed

Television

Terrace with garden furniture

Washing Machine

WiFi
Information neighborhood
Bar
Bicycles rental
Covered swimming pool
Dunes and beach
Entertainment opportunities
Fishing features
Internet opportunities
Playing facilities
Restaurant
Rural Area
Self-service laundry
Situated in the village
Sports facilities
Supermarket near
Water sport possibilities
Price from
to
€ 650.00
€ 1350.00
Availability & Prices
Select the start date and end date in the calendar
Free
On request
Occupied
Changeover
May 2020
mo
tu
we
th
fr
sa
su
1
2
3
4
5
6
7
8
9
10
11
12
13
14
15
16
17
18
19
20
21
22
23
24
25
26
27
28
29
30
31
June 2020
mo
tu
we
th
fr
sa
su
1
2
3
4
5
6
7
8
9
10
11
12
13
14
15
16
17
18
19
20
21
22
23
24
25
26
27
28
29
30
July 2020
mo
tu
we
th
fr
sa
su
1
2
3
4
5
6
7
8
9
10
11
12
13
14
15
16
17
18
19
20
21
22
23
24
25
26
27
28
29
30
31
August 2020
| mo | tu | we | th | fr | sa | su |
| --- | --- | --- | --- | --- | --- | --- |
| | | | | | 1 | 2 |
| 3 | 4 | 5 | 6 | 7 | 8 | 9 |
| 10 | 11 | 12 | 13 | 14 | 15 | 16 |
| 17 | 18 | 19 | 20 | 21 | 22 | 23 |
| 24 | 25 | 26 | 27 | 28 | 29 | 30 |
| 31 | | | | | | |
September 2020
mo
tu
we
th
fr
sa
su
1
2
3
4
5
6
7
8
9
10
11
12
13
14
15
16
17
18
19
20
21
22
23
24
25
26
27
28
29
30
October 2020
mo
tu
we
th
fr
sa
su
1
2
3
4
5
6
7
8
9
10
11
12
13
14
15
16
17
18
19
20
21
22
23
24
25
26
27
28
29
30
31
November 2020
| mo | tu | we | th | fr | sa | su |
| --- | --- | --- | --- | --- | --- | --- |
| | | | | | | 1 |
| 2 | 3 | 4 | 5 | 6 | 7 | 8 |
| 9 | 10 | 11 | 12 | 13 | 14 | 15 |
| 16 | 17 | 18 | 19 | 20 | 21 | 22 |
| 23 | 24 | 25 | 26 | 27 | 28 | 29 |
| 30 | | | | | | |
December 2020
mo
tu
we
th
fr
sa
su
1
2
3
4
5
6
7
8
9
10
11
12
13
14
15
16
17
18
19
20
21
22
23
24
25
26
27
28
29
30
31
January 2021
mo
tu
we
th
fr
sa
su
1
2
3
4
5
6
7
8
9
10
11
12
13
14
15
16
17
18
19
20
21
22
23
24
25
26
27
28
29
30
31
February 2021
mo
tu
we
th
fr
sa
su
1
2
3
4
5
6
7
8
9
10
11
12
13
14
15
16
17
18
19
20
21
22
23
24
25
26
27
28
March 2021
mo
tu
we
th
fr
sa
su
1
2
3
4
5
6
7
8
9
10
11
12
13
14
15
16
17
18
19
20
21
22
23
24
25
26
27
28
29
30
31
April 2021
mo
tu
we
th
fr
sa
su
1
2
3
4
5
6
7
8
9
10
11
12
13
14
15
16
17
18
19
20
21
22
23
24
25
26
27
28
29
30
May 2021
| mo | tu | we | th | fr | sa | su |
| --- | --- | --- | --- | --- | --- | --- |
| | | | | | 1 | 2 |
| 3 | 4 | 5 | 6 | 7 | 8 | 9 |
| 10 | 11 | 12 | 13 | 14 | 15 | 16 |
| 17 | 18 | 19 | 20 | 21 | 22 | 23 |
| 24 | 25 | 26 | 27 | 28 | 29 | 30 |
| 31 | | | | | | |
June 2021
mo
tu
we
th
fr
sa
su
1
2
3
4
5
6
7
8
9
10
11
12
13
14
15
16
17
18
19
20
21
22
23
24
25
26
27
28
29
30
Previous
Next
Owner
Maria Houdewind
Member since 4 April 2012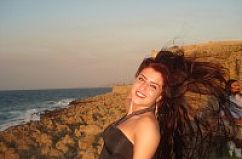 Het beheer en de verhuur van onze vier vakantiewoningen op 30 m van de duinen in St. Maartenszee (Noord Holland) doen mijn dochter Maria (zie foto) en ik samen,
zonder tussenkomst van een bemiddelaar, dus geen extra kosten voor u.
De villa's 8 persoons Duinrand en 6-8 persoons Karekiet en de bungalows 4 persoons Roerdomp en 6 persoons Meeuw zijn van alle gemakken voorzien.
Bij aankomst ontvangen onze gasten een welkomstbloemetje van het seizoen: tulpen, pioenrozen, zonnebloemen, chrysanten of een versierde kerstboom.
---
Speaks:


Quotation / Reservation
1. Select the start date of your holiday on the calendar.
2. Select the ending date of your holiday on the calendar.
3. Ask your question.