Holiday property - Casa Yanaika
Nice holiday villa with private swimming pool and large garden of 1200 m2Refurbished and newly furnished in the summer of 2017!Now also infrared heating in every room and bathroom !!!For the cooler days* Sea view from living room, bedroom, balcony* Spacious terraces* Mobile air conditioning* Complete kitchen (no dishwasher) or many other appliances- Refrigerator with freezer- coffee maker, but also Senseo, kettle-blender-sandwich maker-waffle maker-microwave-oven-egg cooker, etc.- a water filter so that you can drink water from the kitchen and buy less water!* smart HD TV with WiFi and Dutch channels*Free WIFI* Mobile air conditioning* Nice balcony with sliding doors and blackout curtains* Comfortable corner sofa* Eateries, inside and out* Free use of washing machine* Ironing board and iron* Rocking bench* Bathroom with shower, sink, toilet, towel radiator* Bbq on butane gas* Toys for children*Books* Games* Inflatable toys for in swimming pool*HairdryerEtc.* Washing machine in a separate area by the swimming pool nearby, where there is also an extra fridge for your drinks by the pool*2 bedrooms* 1 with 2 person box spring bed, where there is also room for a baby bed or extra mattress* 1 with 2 x 1 person beds that can also accommodate 2 people* Possibly 2 extra beds to create in the living room* All rooms have blackout and cooling shutters* Balcony has blackout curtains for the sliding doors* At the end of a dead end street, so no direct car traffic* Parking space in front of the door* The photo is taken from the pool terrace, so you do not have to climb the stairs to get to the entrance from the car* Lovely large terrace with kitchen* As well as at the swimming pool* You can walk around the house and through the garden* Monthly prices are lower!* Ask for information about this* Infrared heating was installed in October 2018 so that it is also pleasant in the winter period !!* A tram train runs past the house but does not cause any inconvenience. It has a very central connection to many places-cities* 300 meters from the bay of Cala Piteres* 300 meters from tram station, connection between Alicante and Benidorm* Rent includes bed linen, towels, kitchen linen, buta gas, water, washing machine and wifi of course* Beds are made upon arrival* 2 bathrobes for your use* Camping bed available, free of charge* Highchair free* Booster seat for car presentjust indicate if you need it* Water filter system in kitchen* Ceiling fan in every room* Also separate fans* Mobile air conditioning* also grocery shopping service for the first day, so you don't have to do groceries right away, for a small fee* From October 2018 infrared heating throughout the house* For longer rentals, the electricity costs will be deducted from the deposit before it is returned* Excluding 60 final cleaning* 250 depositIn the Costa Blanca there are many fun things to do, so a good central point, but still in a quiet village with a beautiful viewOther lengths of stay? For example 10 days or the like, please send me a messageFor questions you can always message meKind regards, Katinkalicense number presentwww.casayanaika.nlNice holiday villa with private pool and large garden of 1200 m2

Refurbished and newly furnished in the summer of 2017!

Now also infrared heating !!!
For the cooler days

* Sea view from living room, bedroom, balcony
* Spacious terraces

* Mobile air conditioning

* Complete kitchen (no dishwasher) but many other devices
- Fridge with freezer
- coffee maker-kettle-blender-toaster-waffle maker-microwave-oven-egg cooker etc.
- a water filter so that you can simply drink from the kitchen tap and buy less water!

* smart HD TV with WiFi and Dutch channels
*Free WIFI
* Mobile air conditioning
* Fine balcony with sliding doors and blackout curtains
* Comfortable corner sofa
* Dining areas, inside and outside
* Free use of washing machine
* Swing bench
* Bathroom with shower, sink, toilet, towel radiator
* Bbq on butane gas
* Toys for children
*Books
* Games
* Inflatable toys for in Swimming Pool
*Hairdryer
Etc.

* Washing machine in separate room at the pool nearby, where there is also an extra refrigerator for drinks at the pool

*2 bedrooms
* 1 with 2 person box spring bed, where there is also room for a cot or extra mattress
* 1 with 2 x 1 person beds that can also be used as a double bed
* Possibly 2 additional sleeping places to create in living room

* All rooms have blackout and cooling shutters
* Balcony has blackout curtains in front of the sliding doors

* At the end of a dead-end street, so no direct car traffic
* Parking space in front of the door

* The photo is taken from the pool terrace, so you do not have to climb the stairs to get to the entrance from the car

* Large kitchen terrace with kitchen
* Also by swimming pool

* Around the house you can walk and walk through the garden

* Monthly prices are lower!
* Ask for information about this
* Infrared heating is installed in October 2018 so that it is also pleasant in the winter period !!

* A tram train runs behind the house but does not cause any inconvenience.
It has a very central connection to many cities

* 300 meters from Cala Piteres bay
* 300 meters from tram station, connection between Alicante and Benidorm

* Rent includes bed linen, towels, kitchen linen,
butagas, water, a washer and wifi of course

* Beds are made on arrival

* 2 bathrobes for your use

* Camping bed available, free of charge
* Highchair free
* Booster seat for in car
just indicate if you need it

* Water filter system in kitchen

* Ceiling fan in every room
* Also separate fans

* Mobile air conditioning

* From October 2018 infrared heating throughout the house

* With a longer rent, the electricity costs are deducted with the deposit before it is returned
* Excluding 75 final cleaning
* 250 deposit

In the Costa Blanca are many fun things to do, so good central point but still in a quiet village with splendid views

Other stays? For example, 10 days or so, please send me a message

For questions you can always send me message
For more information go to our website click here
Guest house
Holiday property
Max. 5 guests
2 bedrooms
No weekend rentals
Address: Calle Lisboa 17
Facilities
Baby Cot

Bicycles storage

Children's Chair

Freezer

Heating with stoves

Microwave

Parking provided

Radio

Refrigerator

Shower

Swimming Pool

Television

Terrace with garden furniture

Washing Machine

WiFi
Information neighborhood
Bar
Dunes and beach
Entertainment opportunities
Fishing features
Forest
Internet opportunities
Open-air swimming pool
Playing facilities
Restaurant
Rural Area
Situated in the village
Sports facilities
Supermarket near
Water sport possibilities
Price from
to
€ 350.00
€ 910.00
Availability & Prices
Select the start date and end date in the calendar
Free
On request
Occupied
Changeover
August 2020
| mo | tu | we | th | fr | sa | su |
| --- | --- | --- | --- | --- | --- | --- |
| | | | | | 1 | 2 |
| 3 | 4 | 5 | 6 | 7 | 8 | 9 |
| 10 | 11 | 12 | 13 | 14 | 15 | 16 |
| 17 | 18 | 19 | 20 | 21 | 22 | 23 |
| 24 | 25 | 26 | 27 | 28 | 29 | 30 |
| 31 | | | | | | |
September 2020
mo
tu
we
th
fr
sa
su
1
2
3
4
5
6
7
8
9
10
11
12
13
14
15
16
17
18
19
20
21
22
23
24
25
26
27
28
29
30
October 2020
mo
tu
we
th
fr
sa
su
1
2
3
4
5
6
7
8
9
10
11
12
13
14
15
16
17
18
19
20
21
22
23
24
25
26
27
28
29
30
31
November 2020
| mo | tu | we | th | fr | sa | su |
| --- | --- | --- | --- | --- | --- | --- |
| | | | | | | 1 |
| 2 | 3 | 4 | 5 | 6 | 7 | 8 |
| 9 | 10 | 11 | 12 | 13 | 14 | 15 |
| 16 | 17 | 18 | 19 | 20 | 21 | 22 |
| 23 | 24 | 25 | 26 | 27 | 28 | 29 |
| 30 | | | | | | |
December 2020
mo
tu
we
th
fr
sa
su
1
2
3
4
5
6
7
8
9
10
11
12
13
14
15
16
17
18
19
20
21
22
23
24
25
26
27
28
29
30
31
January 2021
mo
tu
we
th
fr
sa
su
1
2
3
4
5
6
7
8
9
10
11
12
13
14
15
16
17
18
19
20
21
22
23
24
25
26
27
28
29
30
31
February 2021
mo
tu
we
th
fr
sa
su
1
2
3
4
5
6
7
8
9
10
11
12
13
14
15
16
17
18
19
20
21
22
23
24
25
26
27
28
March 2021
mo
tu
we
th
fr
sa
su
1
2
3
4
5
6
7
8
9
10
11
12
13
14
15
16
17
18
19
20
21
22
23
24
25
26
27
28
29
30
31
April 2021
mo
tu
we
th
fr
sa
su
1
2
3
4
5
6
7
8
9
10
11
12
13
14
15
16
17
18
19
20
21
22
23
24
25
26
27
28
29
30
May 2021
| mo | tu | we | th | fr | sa | su |
| --- | --- | --- | --- | --- | --- | --- |
| | | | | | 1 | 2 |
| 3 | 4 | 5 | 6 | 7 | 8 | 9 |
| 10 | 11 | 12 | 13 | 14 | 15 | 16 |
| 17 | 18 | 19 | 20 | 21 | 22 | 23 |
| 24 | 25 | 26 | 27 | 28 | 29 | 30 |
| 31 | | | | | | |
June 2021
mo
tu
we
th
fr
sa
su
1
2
3
4
5
6
7
8
9
10
11
12
13
14
15
16
17
18
19
20
21
22
23
24
25
26
27
28
29
30
July 2021
mo
tu
we
th
fr
sa
su
1
2
3
4
5
6
7
8
9
10
11
12
13
14
15
16
17
18
19
20
21
22
23
24
25
26
27
28
29
30
31
August 2021
| mo | tu | we | th | fr | sa | su |
| --- | --- | --- | --- | --- | --- | --- |
| | | | | | | 1 |
| 2 | 3 | 4 | 5 | 6 | 7 | 8 |
| 9 | 10 | 11 | 12 | 13 | 14 | 15 |
| 16 | 17 | 18 | 19 | 20 | 21 | 22 |
| 23 | 24 | 25 | 26 | 27 | 28 | 29 |
| 30 | 31 | | | | | |
September 2021
mo
tu
we
th
fr
sa
su
1
2
3
4
5
6
7
8
9
10
11
12
13
14
15
16
17
18
19
20
21
22
23
24
25
26
27
28
29
30
Previous
Next
Is this not quite what you were looking for? Other visitors that were interested in Casa Yanaika also viewed:
Owner
Katinka De Wijs-Adams
Member since 18 September 2017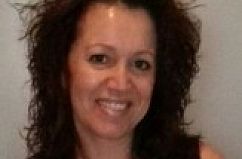 Wij zijn sinds zomer 2017 de trotse bezitters van dit fijne vakantiehuis
Zomer 2017 hebben wij het huis helemaal opgeknapt en opnieuw ingericht
In korte tijd waren wij ' verliefd ' geworden op deze prachtige omgeving
Het huis is ideaal voor oa gezinnen en stellen
Of overwintering

Graag beantwoord ik uw vragen zodat u ook kunt gaan genieten van ons heerlijke huis

Hopelijk tot snel

Vriendelijke groeten van Katinka
---
Speaks:


Quotation / Reservation
1. Select the start date of your holiday on the calendar.
2. Select the ending date of your holiday on the calendar.
3. Ask your question.